Abundant Life Devotional
By Eric Jinkwen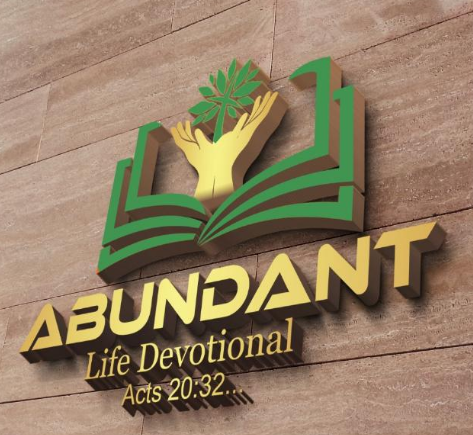 Choose the Ways of God
Exodus 33:13
"Now therefore, I pray, if I have found grace in Your sight, show me now Your way, that I may know You and that I may find grace in Your sight."
We know that Moses was a very great leader. Beside the fact that Moses was faithful in God's service is the also the fact that God said of him, "I speak with him face to face, even plainly, and not in dark sayings; And he sees the form of the LORD."
What a wonderful privilege and testimony. But you know what? Moses made two great requests to God. We will look at one today.
Read Also: God's great love is for you
In our Meditation text, we hear Moses asking God to please show him His ways. He said, "show me now Your way, that I may know You and that I may find grace in Your sight."
The ways of God is about knowing Him and what He expects of us. What makes the difference in life is how much of God's ways you can know and walk in. God truly made His ways known to Moses. Psalms 103:7 "He made known His ways to Moses, His acts to the children of Israel." That's why Moses was outstanding as a leader. The exploits of Moses are traceable to his privilege to know God's ways.
Beloved, the quality of your prayer will determine the quality of your life. Moses did not ask for power to kill the enemies. He did not ask for an angel to guide them. In fact, when God proposed to send an angel with them, Moses played the death. He desired and looked for God's presence. He requested God to show him His ways. And God granted Moses' request and He said, "My Presence will go with you, and I will give you rest" (Ex 33:14).
When you operate in God's ways, there are three things that will characterize your life:
(1) The presence of God with you.
God Himself and not just His angel will be with you. We see that with Moses and many others.
(2) God will grant you rest.
This rest is not the absence of activities. It is the peace and security which God grants you even in the midst of challenges and troubles.
(3) God's ways also leads us in smooth path.
David prayed, "Teach me Your way, O LORD, And lead me in a smooth path, because of my enemies." (Ps 27:11). What do you request of God everyday? What's the nature of you prayer requests? Listen to David, "Show me Your ways, O LORD; Teach me Your paths." (Ps 25:4).
You need to choose the ways of God. Let God direct your life in His ways.
Read Also: Release Your faith
Prayer:
Read aloud Psalm 119: 30-40.
Welcome to the new week.