Living a Transformed Life in Perilous Time
A Sermon By Pastor Che Lesley
During The Douala Center Association Prayer Band (Intercessors) Retreat
---
Genesis 39:9-12
Theme: Living a Transformed Life in Perilous Time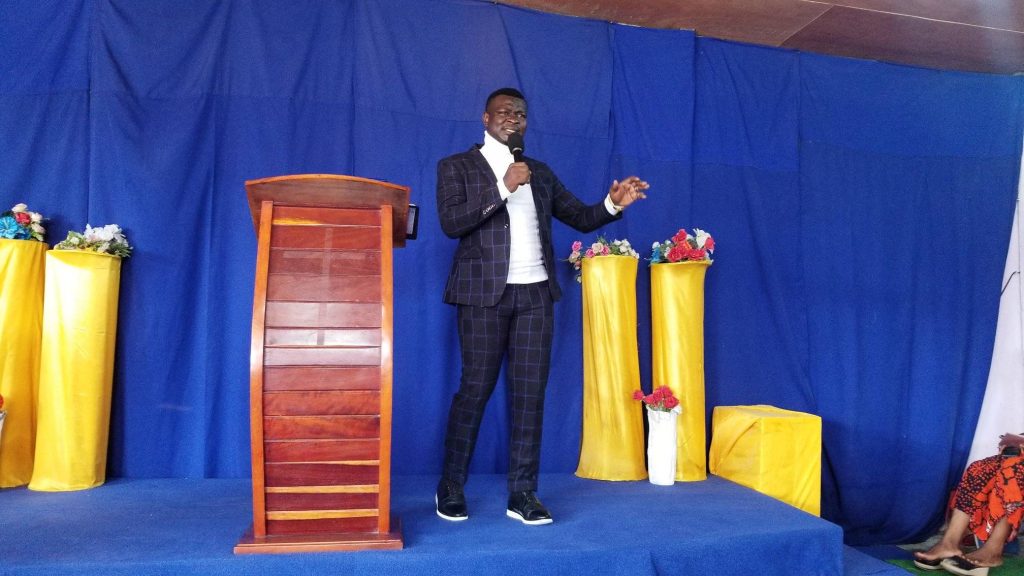 You are welcome to the moment of transformation and the renewing of the mind. We live in a time where there is a lot of pervasion. When we move in the street, immorality, drunkenness, envy, hatred, worldliness etc is in the increase but I want to put it to you that all of these things did not start today.  
It is my desire that at the end of this message intercessors should be able to come to the understanding that they have to main integrity (live a life of purity) in this dangerous times where sin is no longer seen as sin and continuously wait on God in the place of prayers.
The passage we just read we see an episode of the life of a young man call Joseph. He was the first but one son of the family of Jacob whom he loved so much. God has showed Joseph what he will become in a revelation and out of joy he shared with his family (Gen 37: 5-11). The brothers did not take the news with happiness so they decided to kill him but later sole him as a slave to an Ishmaelite (Gen 37:27-28). Life did not treat Joseph well even when he did nothing. He was later sole to Potiphar (Gen 39:1). But in all of this scriptures says "the Lord was with Joseph" (Gen 39:2). In this Potiphar's house joseph faced a situation which he would had have it and still be free but refused with all his strength because of the fear of the Lord in this heart (Gen 39:9).
You should note the devil is not a respecter of person. Even if you pray for 3, 4, 5, and even 24hours the devil will still come to tempt you. Even Jesus after fasting for 40 days and night the devil sill came (Matt 4:1-10). It is what you do in the face f that temptation that proofs of you are a man/woman who fear God.
Before we go ahead let us look at the definition of some words like:
Transformed: to change into another form without altering the value. To change in appearance, character or nature.
Peril: a situation of a serious and immediate danger Something that caused or present danger.
How Can An Intercessor Live A Transformed Life In Dangerous Times?
By living a life of holiness vs 9
Holy: The dictionary says "separated or set apart from something unto something or someone else.
Holy also means set apart or dedicated for a specific purpose or for use by a single entity or person
Looking at the life of Joseph we see that he lived a holy life which GOD was happy with in spite of challenge before him. He refuse sinning not because of his boss, or whoever but because he feared GOD. Sin is one thing that will hinder the prayer of an intercessor (Isa. 59:1-3). Daniel lived in such a situation but he remain faithful t God and not man (Daniel 6:3-7). God said we should be holy because He is holy (Levi. 20:26). Paul says "we should be holy and blameless in His sight) Eph 1:4, 1 Pet 1:15
Depend on God completely vs 39:2-4, 21-23
That hand of the Lord will not be on someone who has not submitted to Him completely. Because Joseph feared God, He fought for him and took him to the place where He showed to him in a vision. Don't fight on your own. Daniel depended on God in spite of the plans of his enemies (Dan 6:8-11).
The reason why many intercessors are not standing strong in challenging situation is because they think they can do it on their own (prayer or fasting). Look up to the Holy Spirit. Depend on Him for help for it He is the one who will lead you in to all truth. Jesus sent Him purposely for you and me. (Acts 1:3-5, Jn 16:5-16)
All this I have spoken while still with you. 26 But the Counselor, the Holy Spirit, whom the Father will send in my name, will teach you all things and will remind you of everything I have said to you. John 14:25-26
But I tell you the truth: It is for your good that I am going away. Unless I go away, the Counselor will not come to you; but if I go, I will send him to you. 8 When he comes, he will convict the world of guilt in regard to sin and righteousness and judgment: 9 in regard to sin, because men do not believe in me; 10 in regard to righteousness, because I am going to the Father, where you can see me no longer; 11 and in regard to judgment, because the prince of this world now stands condemned. John 16:7-11
When we depend on the Holy Spirit, He will convict us of righteousness. He points the believers of His/her righteousness found in the perfect works Jesus accomplished on the cross. Even when we sin, the Holy Spirit reminds us of our righteousness of God in Christ Jesus
Spend time in the place of fasting and prayers. Acts 12:5, 12, 4:24,31, Luke 18:1, 1 Chronicles 4:9-10, Esther 4:16 , 1Sam 1:10-13
We can't be labor the aspect of prayer. When you are face with challenges pray until you see result. Don't stop interceding for the church, family, job, marriage etc
Be like the Elijah that will not stop praying till he saw the hand of the Lord.  
Conclusion
     It is my prayer that as you carryout this wonderful ministry that the Lord has given to you that you will overcome all temptations that comes your way and that the Lord will help you live a life of integrity.  Don't give up no matter the challenge, hardship, persecution or attacks you face. All of this is making you strong and taking you to your destiny. Came I hear somebody say amen!!!!!!!!
---