Dealing with Psychological Trauma
Create in me a clean heart, O God, and renew a right spirit within me. (Psalm 51:10 ESV)
First let me say that if you have experienced trauma in your life, I know where you are and that it presents many difficulties and suffering. But healing is not only possible, it is in your present and future.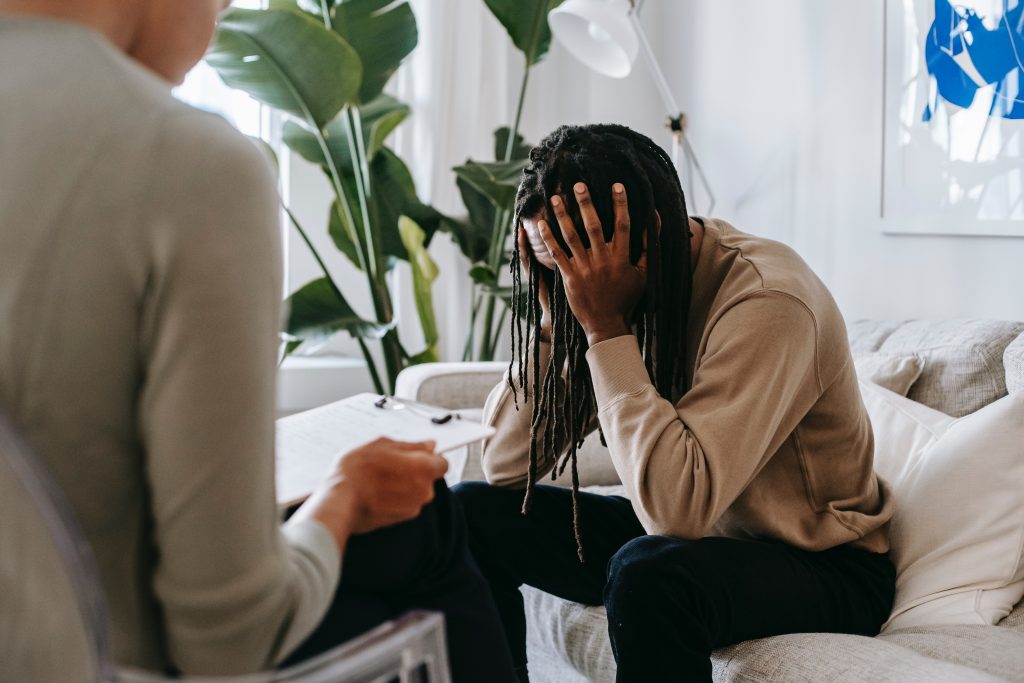 There are two main kinds of trauma. One is medical trauma we experience as a result of a physical injury to our bodies. What follows is having to heal from the injury. However, we can also experience another kind of trauma as a result and it is also common.
This is a small rabbit trail in this article, but it is relevant. There was a time during my twenties when I severely sprained my ankle. I had jumped down from a meter-high snowbank to cross a road to go home. When I landed with all my weight on the road my ankle turned over, leaving me unable to bear weight on that leg.

I limped the short distance home in excruciating pain. It took more than a month before I could walk on it again. Because of that injury, I became more depressed than I was already, because I was already unemployed and knew I would have no ability to gain employment. So I was also in psychological trauma. However, the effect of this extra trauma went away when my ankle healed.
So the second definition of trauma is a deeply distressing or disturbing experience, such as a death in the family. In my case, I had trauma after my grade one teacher had directed the class to count individually and accurately to 100.

If we faltered in any way, we had stop counting, sit down and try again the next day. After many attempts to complete the task, my classmates bullied me and the teacher was complicit in that bullying because she didn't stop it. I began to doubt that I'd be able to complete the counting at all.
Read also: Pride a path to destruction

I was so upset that I began to skip class after lunch, intentionally forgetting to return. I didn't know anything about trauma or how to deal with it, but I was hurt by this to say the least. I didn't tell my parents or anyone else about what happened.
Many years later I figured out that it was this event that sent me spiraling into long-term depression. We might say that this event in my life triggered a domino effect of more trauma. My parents could not see the profound effect this deep mental wound would have on my life. They only thought I had a problem with anger as constantly I fought with my brother.
I'd actually forgotten about it and thought my condition in depression was normal, and it led to trust issues. I had to do years of soul searching to remember this long-buried wound so that I could process the life-altering event.

However, stuck in the depression which some might call post-traumatic stress disorder (PTSD), I began to believe that I was no good at anything, that I have no talent, that I'm not smart, that I'm not courageous, that I have no future, that no one can forgive me and that I'll never change. I also didn't love or trust myself.
I came to realize that I needed to turn to God and trust Him. In so doing I managed to process the trauma of that grade one event. I had to forgive the teacher for her actions and the classmates for bullying me.
We need to trust God that He will heal our heart and soul from the trauma, because we cannot do it on our own. Going forward, we also need to trust that God will lead us through processing trauma as it happens in our lives rather than allowing ourselves to live with it for long periods of time. The sooner we allow God to do this the less we'll have to endure it.
We must also trust that God allows this kind of suffering because He gave mankind the free will to make choices in the things that we do. That means that there are those who bully others while we choose not to do the same. It also means that we have the choice to do likewise even though we know that it is not godly behavior.
Read also: Can one be free from addiction
Let's also not forget that the purpose for our suffering is to draw near to God and to ask Him for the strength to endure through the pain. Part of trusting God to give us the strength to do this is to be ready to forgive the offenders, shame the enemy and give God the glory for His work in and through us. By this not only can we be healthier, but we can also be effective witnesses for Jesus.
Stephen D. Edwards
Edmonton, Alberta, Canada